Who doesn't love the refreshing aroma of coffee? Your coffee making game doesn't solely depend on your skills. Choosing the right beans is an integral part of the taste and smell of the coffee.
Cold brew coffee is famous for its distinctive smooth taste with less bitterness. The acidity in cold brew coffee is less than hot ones. However, they're no less in terms of aroma and taste compared to the hot ones.
Not all coffee beans deliver the same flavor and richness. You need to choose the right beans to take your cold brew game to the next level. Let's move forward with the article and find out the best coffee beans for cold brew.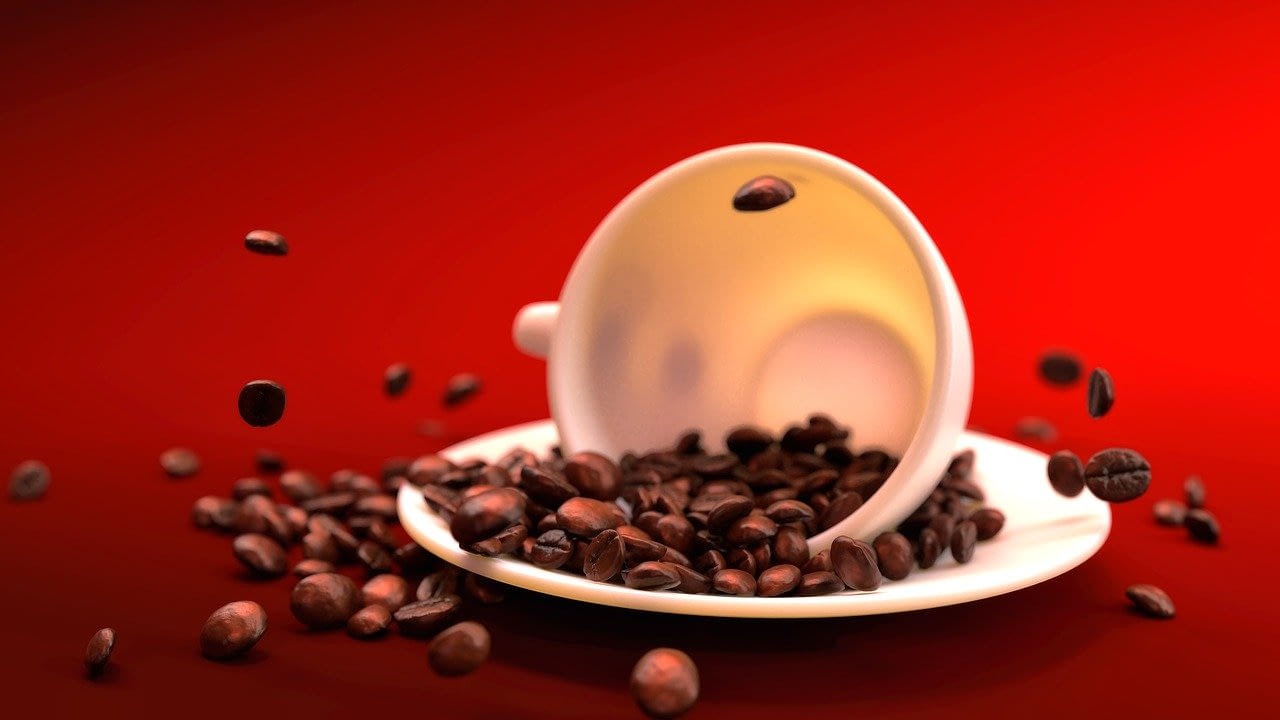 Our Top Picks for
Best Coffee Beans for Cold Brew
| | | |
| --- | --- | --- |
| | Bizzy Organic Cold Brew Coffee | Smooth & Sweet Blend | Coarse Ground Coffee | 1 LB | |
| | Tiny Footprint Coffee - Organic Cold Brew Cold Press Elixir | Ground Coffee | USDA Organic | Carbon Negative | 16 Ounce | |
| | Stone Street Coffee Cold Brew Reserve Colombian Supremo Whole Bean Coffee, 1 LB Bag, Dark Roast | |
| | Cold Brew Lab Organic Coarse Ground Coffee, 1 LB Bag, Dark Roast Colombian Supremo | |
| | STONE COLD JO: 12 oz, Cold Brew Coffee Blend, Dark Roast, Coarse Ground Organic Coffee, Silky, Smooth, Low Acidity, USDA Certified Organic, Fair Trade Certified, NON-GMO, Great French Press Hot Brew | |
| | French Vanilla - Flavored Cold Brew Coffee - Inspired Coffee Co. - Coarse Ground Coffee - 12 oz. Resealable Bag | |
| | Metropolis Coffee Company - Cold Brew Blend, Dark Roast (Whole Bean, 12oz Bag) | |
| | Hugo Coffee Ground Dog Daze Cold Brew Coffee with Chocolate, Nut, and Spice Tasting Notes | Hugo Supports Dog Rescues (16 oz) | |
Bizzy Organic Cold Brew Coffee
Key Features:
Includes Caramel and hazelnut flavor.
Sourced from Peru and Nicaragua with light, medium, and dark roast beans.
Specially designed for cold brewing
100% organic and USDA certified.
Bizzy Organic Cold Brew Coffee is specially optimized for cold brewing and a pure Arabica coffee. The beans are sourced from direct Peru and Nicaragua which are a mixture of light, medium, and dark roast beans. The special feature of this coarse ground coffee is that it has low acidity.
Another great feature of this smooth and sweet blended coffee is that it contains Caramel and hazelnut flavor that will give you a sweet finish. Certified as 100% organic by USDA, Bizzy Organic Coffee will give you a consistent and smooth cold-brewing experience.
Overall, Bizzy Organic Coffee that weighs 1 lb. is a perfect choice to be used in cold brews and promises to satisfy the palettes. Although it may come as strong to some people, the smooth and sweet finish will give you a pure delight. This can be your best choice for best coffee beans for cold brew.
Tiny Footprint Coffee – Organic Cold Brew Cold Press Elixir
Key Features:
It's a carbon-negative coffee.
Each bag of product is capable of making 1.5 gallons of cold brew.
Pure Arabica with cold press beans.
100% organic and Shade-Grown coffee.
The first thing Tiny Footprint Coffee always preaches is that they are the world's first carbon-negative coffee. It actually refers to: for every pound that will be sold, they will donate for reforestation in Ecuador. The beans are pure shade-grown and 100% organic that has a cocoa-like body alongside subtle bright fruit notes.
Tiny Footprint Coffee is perfectly crafted for a cold brew with its light and dark roasted beans. The not too light and not too strong bold mellow flavor makes it a perfect cold-brewed coffee. They use German-manufactured drum roasters to ensure consistent roast coffee and feature spikes of the best coffee from Ethiopia.
The manufacturer tends to make all the processing as eco-friendly as possible and promises to give outstanding taste in each sip. Balanced flavors make it a top choice for customers around the globe.
Stone Street Coffee Cold Brew Reserve, Coarse Ground
Key Features:
100% arabica single origin Columbian Supremo beans.
The beans are dark roasted and coarse ground for slower extraction.
Well-balanced taste.
It comes in a resealable pouch.
Stone Street Coffee offers a pouch that weighs 1 LB full of crafted beans that are perfect for cold brewing. The Colombian Supremo pure arabica roasted beans will give you a well-balanced taste that isn't either too light or too strong. The dark roast and coarse ground beans ensure a slower extraction and give off a slightly smooth and sweet taste.
Colombian coffee is world-famous for its substantial body and rich flavors. Stone Street Coffee has a hint of floral and tropical fruit in its taste and aroma. With a good finish and low acidity level, it appeals to the customers nonetheless.
Another great feature the product exhibits is that it comes in a resealable pouch with three layers in it. The pouch is made with foil lining that preserves the ground beans and its flavors for a long time.
Cold Brew Lab Organic Coarse Ground Coffee
Key Features:
1 lb. bag of extra coarse ground beans.
USDA certified and 100% organic.
Full-bodied and smooth blend with a low acidity level.
Has dark roast Columbian Supremo arabica beans.
Cold Brew Lab coffee has been specially crafted for cold brewing. The name of the product says it all. It is 100 % Arabica Columbia with ground beans. The beans get a dark roast which later makes them able for a thorough brewing extraction.
The product is certified by the USDA as purely organic. Cold Brew Lab coffee offers a well-balanced taste with silky flavors and low acidity. The mixture of the medium and dark roast will give you a bold yet suitable drinking experience. You can get both types of products that will give you the option of grinding the beans by yourself at home or get a pre-ground coffee.
Cold Brew Lab always promises to bring the best ground beans to the customers. You will experience smooth sips of coffee yet a bold and flavorful taste. If you are up for making a mild cup of cold-brewed coffee, then Cold Brew Lab is a perfect choice.
STONE COLD JO Cold Brew Coffee Blend
Key Features:
Smooth flavor with a low acidity level
No artificial flavor additives
Pick up the top 2% bean from around the world
USDA certified organic and Kosher certified
If you're looking for a light smooth cup of coffee then look no further, this baby is the one for you. It has a low acidity level with a hint of toffee caramel flavor to take your taste buds for a joyride. The caramelization from the natural sugar will give you a smooth rich flavor on every sip.
The Stole Cold Jo is completely eco-friendly and it is Fair Trade Certified as well. They make no compromise when it comes to the taste and the quality of the beans. Through a team of experts, they carefully source All-Arabica raw coffee from around the world.
For the perfect cold brew, prepare a 4:1 water to coffee ratio. Stir it and refrigerate it for at least 12 hours. You can use the coffee for hot brews as well. Just put the coarse ground coffee into a press brewer and steep it for about 4-5 minutes.
Inspired Coffee Co. French Vanilla – Flavored Cold Brew Coffee
Key Features:
Rich vanilla flavor with a nutty undertone
Airtight sealing for prolonged freshness
100% Arabica
Dark roast to enhance the flavor
This one is a godsend for those who're into flavored coffee. The manufacturer selects the freshest coffee after a scrutinized selection process. The coffee beans are roasted and processed in a special way to deliver a rich creamy taste. Their trick is to use large dark coarse ground coffee to maximize the flavor while keeping the acidity level low.
It has a sweet silky aroma with a note of vanilla that will give you an ethereal feel on every sip. You will get a nutty undertone that will surely give a kick start to your day. They use 100% Arabica beans that are specially sourced from Columbia.
The beans come in a degassing bag to retain the freshness of the coffee for a long time. The 12 oz. pack will last you quite a while as you can create a creamy rich concentration with only two spoons of coffee.
Metropolis Coffee Company – Cold Brew Blend
Key Features:
Dark roast whole beans
Roasted upon order to retain freshness
Sweet chocolaty note
Specially designed for the cold brew method
This sweet chocolaty elixir with incredible aroma will surely give you a heavenly feeling on earth. If you're not a fan of coarse coffee grounds then this is a perfect choice for you as it comes in whole bean form. It comes in a 12oz. pack and the price is slightly steeper than the other ones reviewed.
Metropolis Coffee was titled the Roaster of the Year in 2007. All their beans are carefully picked from the world's premium growing regions. The beans are 100% Arabica and a blend of different South American coffees. This coffee is specifically designed for cold brewing for the sweet luscious taste on every sip.
The whole beans deliver a complex flavor profile. The dark roast gives a subtle earthiness to it and provides a smooth sweet aftertaste. One of the best features of the Metropolis Coffee is that it's roasted in order to ensure maximum freshness.
Hugo Coffee Ground Dog Daze Cold Brew Coffee
Key Features:
For each packet of product sold, a homeless dog is rescued.
Ethically sourced coffee beans.
Good customer service.
Pure Arabica coffee.
An interesting feature of this product is that for each packet of Hugo Coffee is sold, a homeless dog gets funding for getting shelter and food. This product is specially made for a cold brew with a full-body flavor. The coffee beans are suitable for making any kind of coffee drinks as it contains flavors like chocolate, nuts, and spices. You will get carried away with the taste that comes from the hand-selected and roasted arabica beans.
The packaging system is also well crafted and it ensures top-notch preservation. The roasting of the beans is being done by less energy with higher efficiency before packaging so that it remains fresh. Hugo Coffee also provides good customer service.
This product is solely dedicated to saving dogs as a part of the environment. Their campaign and marketing of the product say it loud too. If you want to have a great coffee experience as well as save homeless and endangered dogs out of kindness, then this product is the perfect choice for you.

Important Factors for a Cold Brew Coffee
Temperature
You're probably wondering that you're putting no heat so does the temperature really matter? Well, yes it does. The perfect temperature for a cold brew is 2-21 degree Celsius. The low temperature gives the brew its unique and distinct flavor. You need to soak the coffee grounds for at least 10-12 hours to avail of the rich smooth texture.
Slow Drip vs Immersion
You can make cold brew using both slow drip and immersion procedure.
The immersion process is generally favored by the homebrewers. All you need is a coffee filter, brewing vessel, and some coffee grounds for the immersion. You can use a French press as a brewing vessel. The advantage of using a French press is that it already has a filter in it. However, you can use any glass jar or mason jar for the process.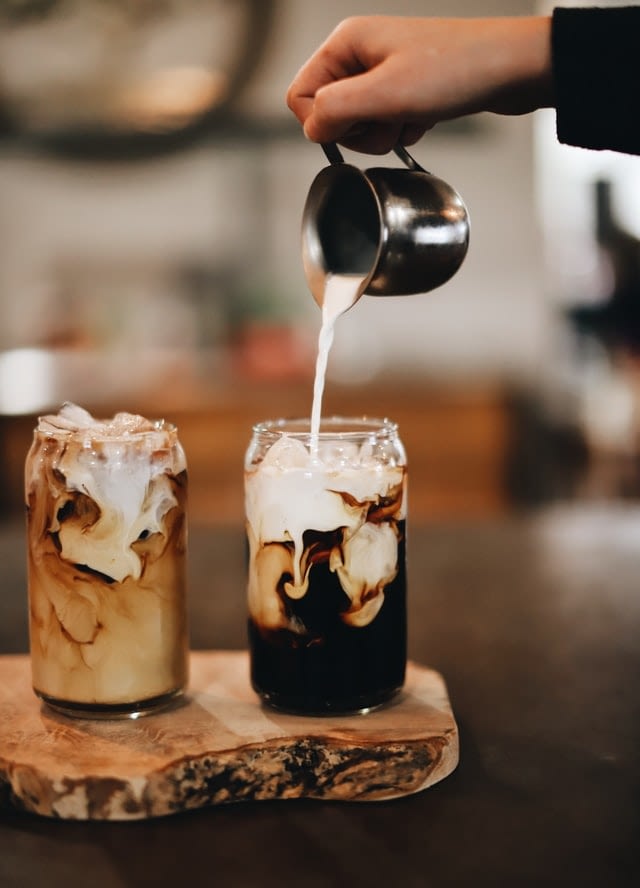 After immersing the coarse grounds into cold water. Refrigerate it for about 12 hours and strain once the water has soaked up the essence from the coffee grounds. The final brew will be concentrated so mix up some water to make it as per your choice.
Slow drip is a slightly more complex process than immersion. For many coffee enthusiasts, brewing is a challenging and exciting procedure. You need a slow drip brewer for this process. Since the final brew is not immersed for hours, it's less concentrated. Its brewing process takes around 3-6 hours to create a light rich flavored coffee.

Buying Guide of Best Coffees For Cold Brew
The market is saturated and it is difficult for a person to choose the right product. For this reason, we have pointed out some of the parameters that will help you to buy the right product for you. Let's take a quick look at it.
Select the best quality beans
Cold brewing brings the total taste out of the coffee bean. For this reason, you should select the best quality of coffee beans to get the best caffeine experience. You can look up to different sites on the internet to get a vast idea about coffee beans.
Degree of coffee roast
The aroma and flavor of a coffee vastly depend on how the beans have been roasted. Most of the people prefer a medium or dark roasted bean as it is quite evident that they are the best coffee roast for cold brew. The dark and medium roast brings out the rich flavors of the beans while the cold brew soothes the bitterness, and makes it smooth.
Single-Origin or Blend
Besides medium and dark roast beans, there are also some criteria that we should look into. Most of the people agree that single-origin beans are best for cold brewing.
Grinding method
For cold brewing, the selection of grinding methods is the most vital point. Coarse grinding is the most suitable method of grinding. The beans remain larger and remain stuck in the filter and do not enter the cup as sediment.

How to Make the Perfect Cold Brew?
You don't need to be a trained barista to make a great cuppa joe. You don't need any ninja skills as you can make an excellent cold brew using some simple techniques. The first step is to combine coarse ground coffee with water. No, leave it around overnight or for at least 12 hours.
The coffee will gradually infuse the water and create a strong concentrated brew during this time. The slow infusion process will grasp all the flavor from the beans while leaving behind the elements that make the coffee bitter and sour.
After 12 hours or so, strain the mixture to separate the coffee grounds. You will get a smooth rich flavor that's perfect for cold coffee.

Some Interesting Information About
Cold Brew Coffee
Let us look at some additional factors about the cold brew that make it unique in some cases. Let's get started:
Some people mistakenly think that cold brew coffee and iced coffee are the same. But actually, they are prepared in quite a different way.
Cold brew coffee is generally made by marinating ground beans in cold filtered water to get the most flavors out of the beans while iced coffee is made by simply adding ice over typically made hot coffee.
You can use mainly three types of beans for achieving great taste and this is the most interesting part about cold brew coffee. Light, medium, and dark roast coffee beans can be used for cold brew coffee.
There are types of systems that you can follow for cold brewing coffee. They are mentioned below:
Filtron System: This special system is very effective in lowering the acidity level in the drink.
French Press: The equipment is an different type of kettle that has a piston for pressing the beans. This system is quite easy and effective.
Oxo system: This method is one of the most effective ways of making cold brewing coffee. Because you will get a clear drink without any sediment. The taste will remain as fresh as you always wanted it to be.
Toddy system: One of the oldest methods of cold brewing though a reliable one. This system breaks down the coffee that has 67% less caffeine. The system also needs a few parts in its devices such as felt filters, paper seals, and a rubber ring.
Coffee sock: This system has been launched recently. One of the main advantages of this system is that it is low in cost. It has also got some beautiful designs.

Frequently Asked Questions On
Cold Brew Coffee
Can You Use Regular Coffee for Cold Brew?
You can use regular coffee to make a cold brew. However, keep in mind that the taste will not be as smooth and sweet as the coffee that is specifically created for cold brew. If you make a cold brew with a regular coffee then it will taste bitter and have a high acidity level as well. We recommend you use a blend designed for a cold brew to enjoy the smooth delicious taste of it.
Is Cold Brew Coffee Healthier?
Cold brew coffee contains many compounds that are helpful for our health. In a study, it was found that cold brew coffee helps to increase our metabolism rate by 11%. Also, caffeine helps to reduce the depression rate by about 8%. Cold brew coffee contains many elements that lower the rate of heart diseases and stabilizes blood sugar levels.

Final Thoughts On
Best Coffee for Making Cold Brew
Coffee isn't merely a drink, it's rather a magic elixir for some people. However, a low-quality coffee bean can mess up the taste, especially for cold brew coffee. Cold-brew coffee needs to have the perfect balance between sweetness and the acidity level.
The market is filled with different blends and brews. It's a nightmare to find the best coffee beans for cold brew among them. However, with careful research and many reviews from the consumers, we picked our top choice. Give one of them a try and we promise that your morning will shine brighter.
Enjoy Your Coffee!!
Disclaimer: This page contains multiple affiliate links. We state that we may earn from qualifying purchases. See Details.